Browse collection by
Latest items RSS
Roberts-Bowman, Sarah

(2014) The knowledge, skills and competencies for effective PR practice: Embedding ethics. In: Euprera 2014, 25-27 September, 2014, Brussels. [Social studies > Democracy
Social studies > Public Policy
Business and Administrative studies > Management studies not elsewhere classified
Mass Communications and Documentation > Public Relations]

Roberts-Bowman, Sarah

(0002) Visual Communication and Organisational Change: Interdisciplinary Approaches Linking Arts, Communication and Management. In: Euprera 2015, 1-3 October , Oslo. [Fashion > Design for Graphic Communication
Creative Arts and Design > Design for Graphic Communication
Business and Administrative studies > Change Management
Mass Communications and Documentation > Public Relations
Creative Arts and Design > Visual Communication]

Preston, David

and

Artmonsky, Ruth

(2015) Tom Purvis: Art for the Sake of Money. Artmonsky Arts, London. ISBN 9780957387560 [Fashion > Design for Graphic Communication
Creative Arts and Design > Design for Graphic Communication
Creative Arts and Design > Illustration]
More ...
UAL Research Online unavailable 2 - 3 September
Please note, as part of the ongoing upgrade work on UAL Research Online, this site will be offline next week for planned maintenance. During this time you will not be able to browse or upload data to this site. Please contact ualresearchonline@arts.ac.uk if you have any queries.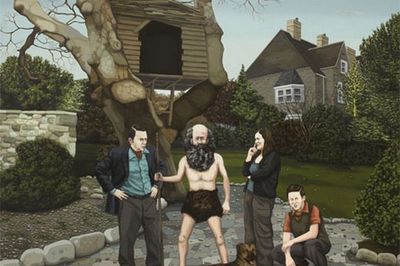 Evans, Geraint
(2012)
The sheer innocence of a curious gaze.
[Show/Exhibition]